Special 5.5 mm diameter rigid endoscope for research purposes.
C mount coupler at right angle to insertion tube
70 mm working length
60 degree field of view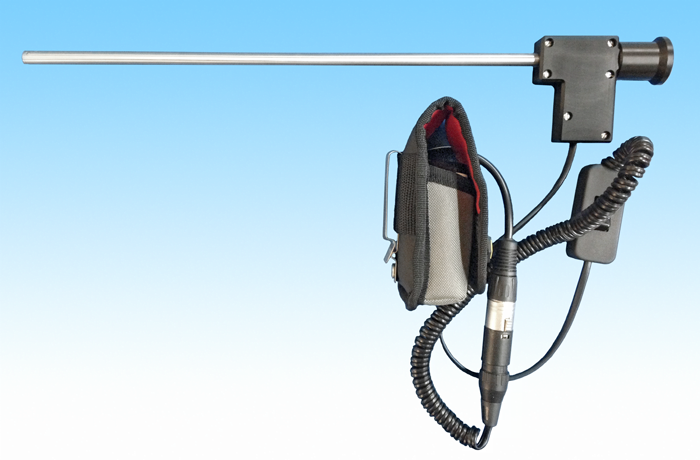 New Surveyors endoscope with LED illumination powered by long life rechargeable battery providing 6 hours continuous use. Economical and robust it is ideal for the inspection of wall cavities, under floor boards and other inaccessible areas.
9.8mm diameter insertion tube
Fixed focus
335mm working length
90 degree side viewing
Supplied in compact case for ease of transport and use on site
Also available powered by 6V disposable battery with shorter 324 mm length.

Please note that as from 1st March 2016 the offices are relocating to the factory address:-
Unit 2 Avocet Industrial Estate
Victoria Gardens
Burgess Hill
West Sussex
RH15 9NH
Sales:
01323 371791
Office:
0207 483 2300
Direct Line:
01444 871488
Facsimile:
01444 239111
Website:
www.endoscan.co.uk
Email:
sales@endoscan.co.uk

0.46mm OD Rigid Micro with same optical properties as our 0.5mm OD instrument but with the capability to enter 0.5mm diameter openings.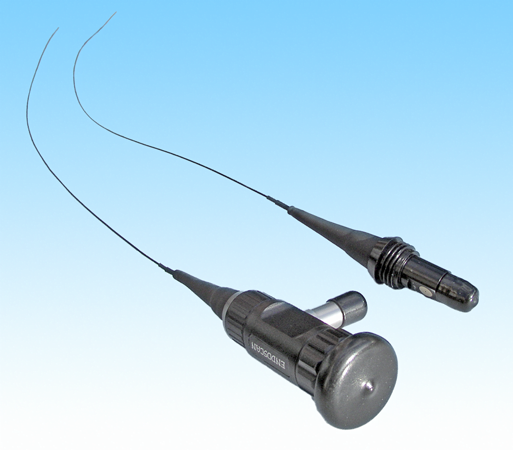 0.6mm OD Flexi Micro with 90 degree lateral side view.
Both items can be supplied with knurled finger grips with strain relief springs permitting +/- 150° rotation.
Both ideal for inspecting precision cast items such as aero engine/gas turbine blades.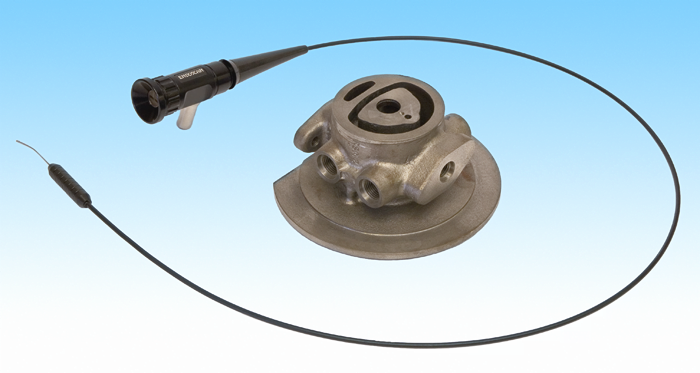 New 2.35mm diameter micro quartz endoscope with shaped insertion tube, finger grip and flexible bending section.
Optional hardened tip ring to reduce lens wear.
Specifically designed for the inspection of turbocharger housings and gas turbine flame tubes for grit debris.

Viziscope special surveillance endoscope is the flexible solution for discreet remote viewing is now available in 1mm diameter.
High resolution quartz fibre
0° forward view
60° field of view
600mm long
Fully flexible construction with polymer outer
No illumination for covert operations
Complete with fitted case
Ideal for use with Endoscan under door narrow profile far viewing infrared illumination board for discreet viewing of rooms, cavities and voids.